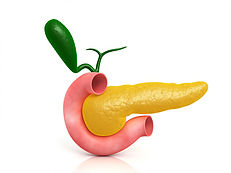 Laparoscopic Cholecystectomy (Removal of Gall Bladder)
This surgery is performed to remove gall bladder.
It is indicated in following conditions –
Gall bladder containing stones which are causing symptoms (sometimes even without symptoms).
Gall bladder containing large polyps.
Infected gall bladder.
Frequently Asked Questions-
Why can't only stones be removed from gall bladder? – This will lead to formation of stones again and is also dangerous as bile may leak from the point from where stones are removed leading to life threatening consequences.
Is digestion affected after this surgery? –  No,  Patient can eat as before after surgery.
Is laparoscopic surgery completely removes gall bladder or part of it is left behind? – It completely removes gall bladder as in open surgery.
Please feel free to watch our Patient Education Video on Laparoscopic removal of Gall Bladder Surgery…..
---
LAPAROSCOPIC CBD EXPLORATION
This surgery is performed to remove stones from common bile duct (CBD)
once they slip from gall bladder.
Advantages of Laparoscopic over Open CDB Surgery:
Lesser pain
Quicker recovery
Quicker return to work
Smaller cuts so more cosmetic
Lesser chances of wound infection
Lesser chances of incisional hernia in later life
Feel free to watch our Video on Laparoscopic Common Bile Duct (CBD) Exploration Surgery….

Disclaimer : – Results may vary from person to person
---